You Are Going To Get Insight Of Content
Since the beginning of the 2020 COVID-19 pandemic has tremendously impacted every business all over the world.
The Corona Virus has led to unprecedented disruption in the economy all over the world and that is how e-commerce started gaining momentum.
The lockdowns and social distancing enforcement have also led the e-commerce industry to bump up its sales by 90%.
That is why B2B and B2C companies are trying to approach the digital industry today to lunch more websites and invest more in advertising.
Medical supplies, household essentials, and food products are some of the essential supplies that grew exponentially in online sales.
At the same time, e-commerce business trades have also suffered disruption in supply and overall demand due to delivery delays.
However, this pandemic has taught that there is a greater need for digital and e-commerce platforms for even small vendors to sellers and consumers.
India is set to lose around 130 million jobs in the midst of the Covid-19 crisis.
Major job losses have been witnessed by sectors such as aviation, automobile, travel and tourism, food, entertainment, and to some extent in the manufacturing segment.
However, COVID-19-servicing industries like healthcare, pharmaceuticals, e-commerce, IT services, essential retail continued to do good business during this difficult period.
Having said that, it has also been evident from IT companies that the demand for IT services, E-Commerce to mobile apps development has raised exponentially.
So businesses and enterprises who have never tried e-commerce are looking for entry into the e-commerce marketplace.
Starting Online Sales & E-Commerce Business in context to COVID 19
Online shopping, use of social media use, the internet, and teleconferencing have become some of the most used platforms since the outbreak of COVID.
Although countries have started opening up all over the world, there is still a huge fear of the coronavirus.
This has led to a slowdown of transportation within the country and overall affected international transport and logistics in the world.
The result has shown a spike in the online purchases of some products, as well as increased demand for a wide range of digital services.
So many consumers resorted to online shopping and online marketing using the internet.
The market is seeing a huge slowdown during these days due to the economic slowdown, labor shortage, and loss of jobs.
Therefore more and more businesses are turning to online sales and marketing during this pandemic.
The IT sector has witnessed more sales of products and services in web design and development.
IT Products such as Themes and Modules were mostly purchased worldwide for shifting businesses to online platforms.
Huge demand for services like e-payments electronically is also seen to increase high in volume and increased data.
Having said that, the implications of the COVID-19 pandemic may last for a long time.
Therefore online sales and e-commerce platforms' needs will continue to increase for businesses to adapt to this new environment.
Readout OpenCart complete features of why it is best for small and medium-sized e-commerce businesses.
Start your own E-Commerce business today, it's easy, it's effective.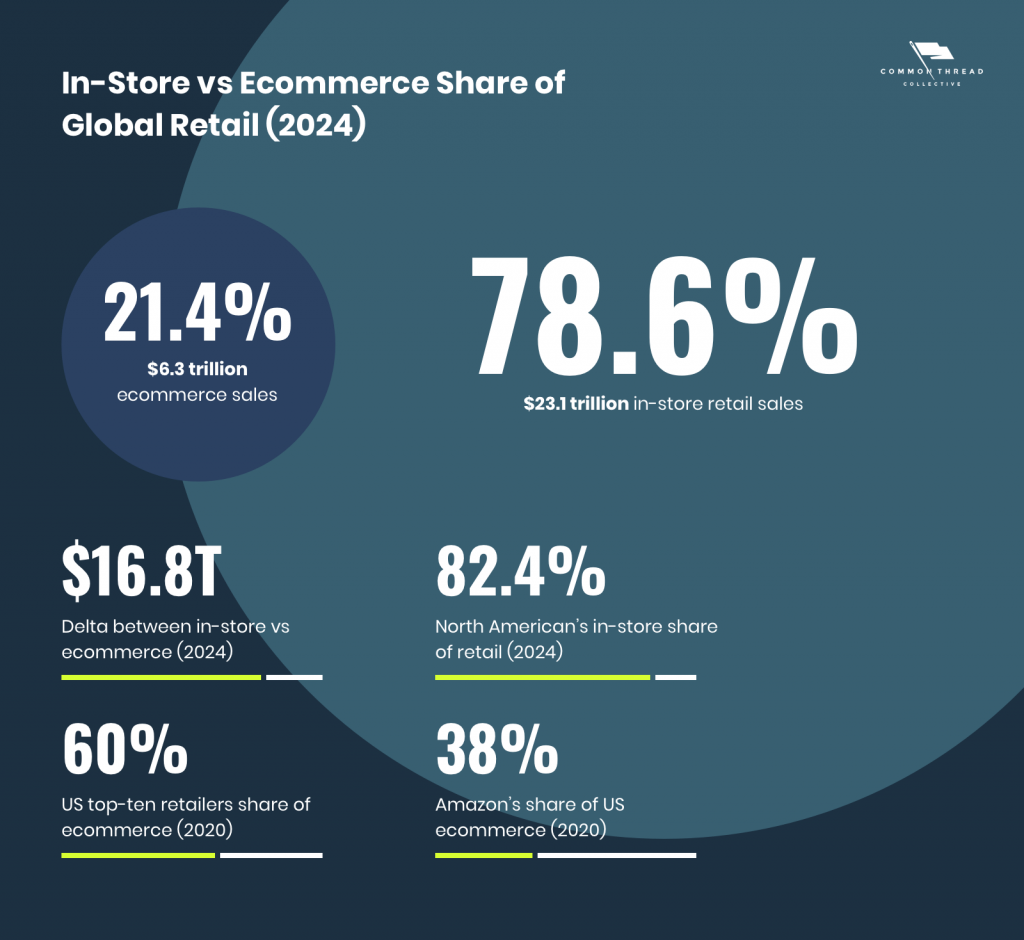 Online shopping only became possible when the internet was opened to the public in 1991.
Projections put in-store purchases at 78.6% of worldwide retail sales by 2024; in North America, 82.4%. Of US e-commerce's 2020 share, the top ten online retailers account for 60%; Amazon, a whopping 38%.
By that time Amazon.com was one of the first e-commerce sites in the US to start selling products online.
Thereafter thousands of businesses have followed and the convenience, safety, and user experience of e-commerce have improved exponentially over time.
So e-commerce already existed before and a company like Amazon proved what an e-commerce business is to the whole world.
Due to the COVID pandemic again we are able to a major uplift of e-commerce business today
S0 in context to COVID and of today's scenario businesses are more likely to shift their business processes to online.
So we will discuss here some of the common workarounds for businesses like yours to get started with your own online business.
The simple steps to starting an e-commerce business & sales are
Select your e-commerce platform
Choose a theme depending upon your industry
Integrate missing modules that support a complete e-commerce store.
Integrate payment gateway
Use Social Media Advertising to attract traffic & conversion.
1. Select an e-commerce online sales platform
Depending on the nature of your business you can select any of the best open-source e-commerce platforms that exist today.
Some of the most common and widely used e-commerce platforms are WordPress, Bigcommerce, OpenCart, Shopify, Prestashop, and Magento.
These platforms are extremely used for building and running a website in today's e-commerce business.
For example, if you are a startup with fewer items like 100 to 500 items you can use WordPress
If items range from 500 to 50000 platforms such as OpenCart, BigCommerce, Shopify and PrestaShop are more feasible.
Similarly for large enterprises a platform such a Magento is highly recommended. So choose it wisely.
2. Choose a theme depending upon your industry
Gone are those days when you needed a developer to consult about business to launch an e-commerce business.
Today it is all about readymade templates and themes and you can choose a wide range of themes or templates from the internet.
You can find millions of themes and templates on the internet in your domain and these themes support an entire e-commerce business.
Thanks to the online community of IT developers, engineers, and companies who have worked for it and it is available on the internet for free as well as paid.
The free versions of themes and templates may have some limitations, unlike a paid version.
So if your business is suitable for OpenCart and you have decided to go for the OpenCart framework you can find more about OpenCart Extensions and Modules.
3. Integrate missing modules that support a complete e-commerce store
An E-Commerce store is designed as a composition of mutually connected pieces of code usually called modules.
These modules easily extend the store functionality by installing or embedding it with your online store.
Commonly known as plugins you can get almost any plugin in the online marketplace depending on which platform you are running your website.
Here are some of the most common logical and functional blocks that are categorized for an e-commerce store. These includes
Easy Checkout
Shipping Calculation
Payment Methods
Customer Accounts
Product Browsing
Sales Analytics
Business Reports
Order Management
Catalog Management
Catalog Browsing
Search Engine Optimization
and many more which can scale your e-shop within minutes and extended the functionality of your online store.
4. Integrate Online Sales Payment Methods
If you have an online e-commerce store, it is extremely important that you have the right payment method for online sales.
E-commerce stores and online shops provide an array of online payments option for consumers both online and offline.
So there are various payment options that are made available by sellers and these includes paid methods such as
Credit Card
Debit Card
Online Bank Transfer
UPI
Wallets (BHIM, PhonePe, Airtel Money, Jio Money, Oxygen, etc.)
and offline methods such as
These payments options have innumerable advantages and every option can differ for different buyers.
These payment options can also integrate with multiple PayPal gateways and are configurable to authorize and charge.
5. Use Social Media Advertising to attract traffic and online sales
Social media is one of the most powerful advertising platforms to gain traffic and traction for e-commerce industries.
Facebook and Instagram are some of the widely used platforms for e-commerce advertising followed by TikTok and Snapchat.
So it is easy to attract customers and online sales today using any of these platforms.
Without social media, it would have been impossible to think about online sales, so Social media is a boon for marketers in today's competitive landscape to attract traction and sales.
One of the most important benefits of social media advertising is you can start a new brand today and get the sales starting from today.
Another aspect of social media is branding, initially, you can start with branding and later use paid advertising strategies to convert your audience to customers.
---
Please read how anyone can create an e-commerce website using OpenCart within 10 min. All the steps are mentioned from the installation to updating the product.