Search Engine Optimization or SEO is one of the important terminologies in marketing when it comes to driving organic traffic to a website. We are going to OpenCart SEO module for your website.
However, it can be of debate that officially it was launched TMD Mega Pack Menu Module in the year 1997 when Google registered its domain.
Although it is exactly not known when SEO started, you can trace back to the history of SEO. Search engine optimization is a proven long-term strategy that drives business growth in the long run.
So optimizing your store for search engines will be an added advantage over other store owners who want to have a good rank in the SERP.
SEO, on the other hand, is a long-term strategy where you can optimize your web page for an unlimited number of keywords. But the only thing is, it takes time to optimize your search engine.
How to drive organic traffic to your store?
SEO is profitable only in the long term, and this requires a strong SEO strategy for your store for SEO based campaigns.
It is a regular process where you have to ideally deal with comprehensive copywriting, create images, add internal and external links, and much more.
However, SEO is often neglected because of the fact that it requires a good amount of time and budget.
And over the years the SEO competition has been increasing so it is incredibly difficult for a new store owner to get a ranking within a short period of time.
So improving your SEO will be a long-term process which is typically a lifelong process.
For more detailed SEO services you may refer to SEOHERO  for custom SEO plans for your business
Here Is A list Of 5 OpenCart SEO Extensions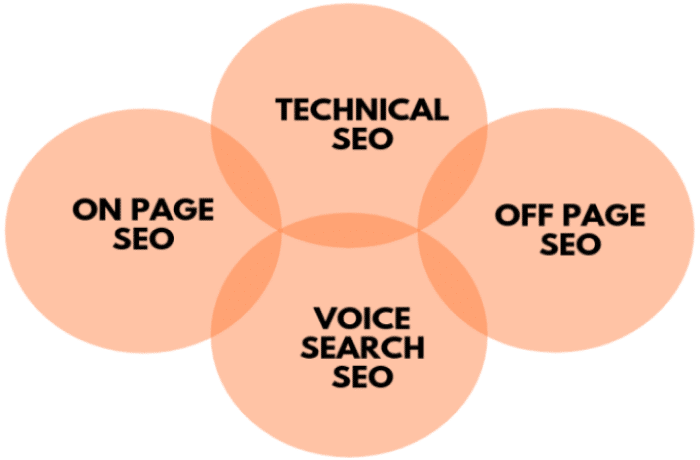 1. SEO Mega Pack Extensions By TMD
Optimizing an eCommerce store with OpenCart SEO Mega Pack helps you stay on top in the search engine rankings. TMD SEO Mega Pack is a module and extension for OpenCart store for improving visibility on the search engines.
A lot of effort is made to bring traffic to our store. For this, TMD OpenCart SEO Module Mega Pack has come up with a new solution, that makes the organic search easier for your store.
The SEO Pack module automatically generates Titles, Heading Titles, Meta Keywords, Meta Description, Tags, ALT Images, Title Images or even add SEO redirects.
TMD Mega Pack Menu Module is intended to serve the following purpose
It improves customer relations and builds customer loyalty because it Improves the SEO of your store. By using SEO for OpenCart, this Mega Pack with Auto Generator the basic SEO properties on your store such as:
Title Tag
Meta Description
SEO URLs
Semantic Headlines (H1 & H2 Tags)
Search Engine Analytics
404 Redirect Management
Robots.txt
Redirects 404, 301
2. Complete SEO Package by GeekoDev
This OpenCart SEO module is an all in one search engine optimization module packed into a single package.
This is compatible with any theme or a custom module. It has easy to use interface and an exquisite interface for admin.
Features of Complete SEO Package by GeekoDev
SEO Editor
Full Multi-Language Support
Mass Generator
Full Multi-Store Support
Auto Update
SEO Friendly Pagination
SEO Friendly Tags
Canonical Links
Breadcrumb
404 Manager
Redirection Manager
Rich Snippet
Friendly URLs for Common Pages
Request Headers
Absolute URL
Advanced Sitemap etc.
3. OpenCart SEO Pack Pro by iSense
Opencart SEO pack by iSense supports the multi-store feature, but you can't set or generate SEO data for each store – the SEO data set/generated for an item will be used by all stores.
OpenCart SEO Pack Pro includes all SEO extensions and features such as:
Meta keyword generator
Meta description generator
Product tag generator
The friendly SEO URL generator
SEO URL's generator
SEO friendly Image name generator
Custom title generator
Custom H1 tag generator
Custom image title tag generator
Custom H2 tags generator
Full multi-language SEO support
Smart SEO pagination
Custom SEO fields
Extended SEO
Rich Snippet
New extended SEO features
New structured data
Click & fix SEO tools
and much more.
4. SEO Module Pro by Dreamvention
This SEO module pro is one of the perfect SEO extensions on the OpenCart market.
This OpenCart SEO extension is the first & fully-featured Opencart SEO Extension that works as an SEO Framework.
With SEO Module you will have Multilanguage URLs, SEO meta, Opencart SEO Fixes, SEO editor to edit all SEO meta and URLs, and much more.
OpenCart SEO Module Pro includes all SEO extensions and features such as:
The SEO module API allows another SEO module to implement their feature
Add multi-language url and auto-generate URLs and customize them
Manage your SEO data with ease, export/import data from all SEO modules
Get SEO advice directly on each page.
Monitor your SEO rating
Add meta management to your opencart.
Auto-generate meta and customize them
5. OpenCart Advanced SEO by WebKul
OpenCart SEO module by OpenCart is an advanced SEO module and extension for OpenCart store owners.
The extension provides a facility for the admin can create Search Engine Friendly URLs for all pages and it optimizes your website for the advance SEO purposes such as generating robots.txt files and sitemap.xml from the backend. It also uses JSON-linked data for structured data.
Opencart Advanced SEO Features includes
SEF URLs for various pages – categories, products, manufacturers, information.
Robots.txt and Sitemap.xml file generation.
Add any SEO Extension for the URLs.
Enable or Disable Rich Snippets Status.
Select which Rich Snippets to show or hide.
Set the Frequency of the Sitemap crawling.
Select how to display the page modified date on the SERP.
Configure the priority of the web pages in the sitemap.
Automatic creation of Meta Title, Description, Keywords.
View Product SEO Meter with suggestions to improve.
Generate Canonical URLs for products.
Create Facebook Open Graph and Twitter Cards for products.
View Snippet Preview for desktop and mobile view.
Provide separate SEO information for other language views.
The module source code is open for customization.
Installation of SEO Mega Pack Extensions By TMD
The installation process is the same for all plugins/Modules in OpenCart.
All you need is a working OpenCart SEO Module zip file that contains the required files to make the functionality work.
Then follow these steps to install in OpenCart 3x versions.
You can also check the installation and uninstallation process on OpenCart Official website too
Get zip of module you want to install
Then login into the admin section
Click on left side extensions → Install Extensions.
Here you will see Upload File Button. Please select the Zip file or Drag and Drop into that section. Click on the Install button.
There you will get a successfully installed message. After that last step.
Click on Extension → Modification
On the Modification page, You will see a refresh button on the top right side. Please click on that. Be careful do not to click on the delete button.
You are done with module installation in OpenCart Version 3.x
If you are looking for installation into OpenCart Version 2.x then, installation is a little different. Though you still need to get the Zip file of the module to go on.
Here are steps to install any module
Get Zip of Module you want to install
Then login into the admin section
Click on left side Extensions Menu → Extensions → Modules.
You will see a list of modules already installed on your website.
Click on the top right side icon +, it will bring you an installation screen. You need to select the Zip file of the module,
Click on the install button. You are done.
There is no further step. Installation is completed. OpenCart SEO extension is working fine.
The installation process of Version 1.5.x is completely different from 2.x and 3.x. It also required some technical knowledge. Still, we cover up the process.
VQMOD is required. Please check VQMOD is installed or not on your website. It is free you can download it from the google code lab website. and install it. It is very simple.
Extract the zip file.
Copy the file and remember the file location.
Paste files into the same location
Double check all files are pasted into the correct location. If not do it.
You are done.
Login to admin
Go to Extension -> Module
You will see your module is listed below
Click on the Install button to activate it.
Though, OpenCart stops giving support to the 1.5.x version.
It is a good time to update your website to the latest version with a single click.
Read out  OpenCart Upgrade 2.x to 3.x or  check out step by step guide to OpenCart Upgrade 1.5.x 2.x to 3.x 
Conclusion:
All OpenCart SEO extensions provide generous support and assist you to optimize your site for better organic listing.
However, a well-equipped SEO campaign will prove to be effective in order to be able to compete with others who are catching up with SEO.
So just having a decent website structure is not enough.
You have to be thorough with the on-page and off-page SEO in order to surpass competitors and increase search engine visibility.
So store owners can take advantage of some of the best OpenCart SEO Extensions to build a good SEO foundation for your store. If you are OpenCart store owner these models are one of the must-have modules on your store to optimize your eCommerce site for ranking.
Hence optimize your site for better ranking with one of the following extensions.